Galaxy Star Wall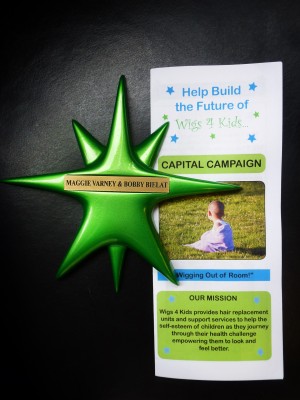 The Wigs 4 Kids Galaxy Wall and star program offers supporters the opportunity to help Wigs 4 Kids secure our forever home. We are seeking to purchase property and build our own brick-and-mortar Wellness Center to continue our services and expand programming for the kids of Michigan.
A star on the Galaxy Wall constitutes a pledge of $500 and is available in 3 different payment levels. You will be woven into the fabric of our organization and will ensure Wigs 4 Kids is here for the children of today and children of tomorrow.
You can process your Galaxy Star payments online through Paypal. See the buttons below:
Make two payments of $250.
Make monthly payments of $100.
Feel free to contact the Wigs 4 Kids office at 586-772-6656 for more information.
---
A special thanks to professional artist & muralist Dan Melendez (pictured on the left) who donated his time & talent to create our beautiful Galaxy Wall!
---
Benefits of joining our Galaxy Star program include:
Helping Michigan children in need.
Receiving a recognition star on our Galaxy Wall.
Receive a beautifully crafted Wigs 4 Kids pen.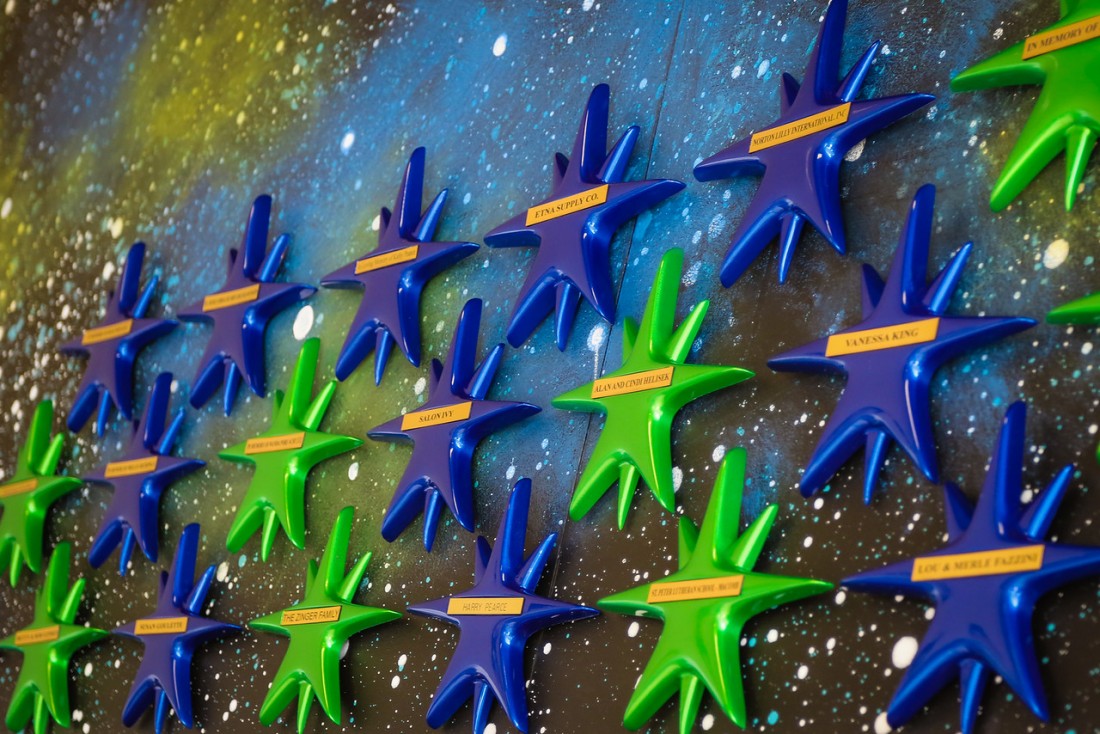 ---
To create your Galaxy Star offline, you may print off the donation card listed here:
Opens with:

Adobe Acrobat
After printing the form, mail with your payment to the address below:
Wigs 4 Kids Wellness Center
30126 Harper Ave.
St. Clair Shores, MI 48082
---