Hair Donations

How to Donate Hair:
---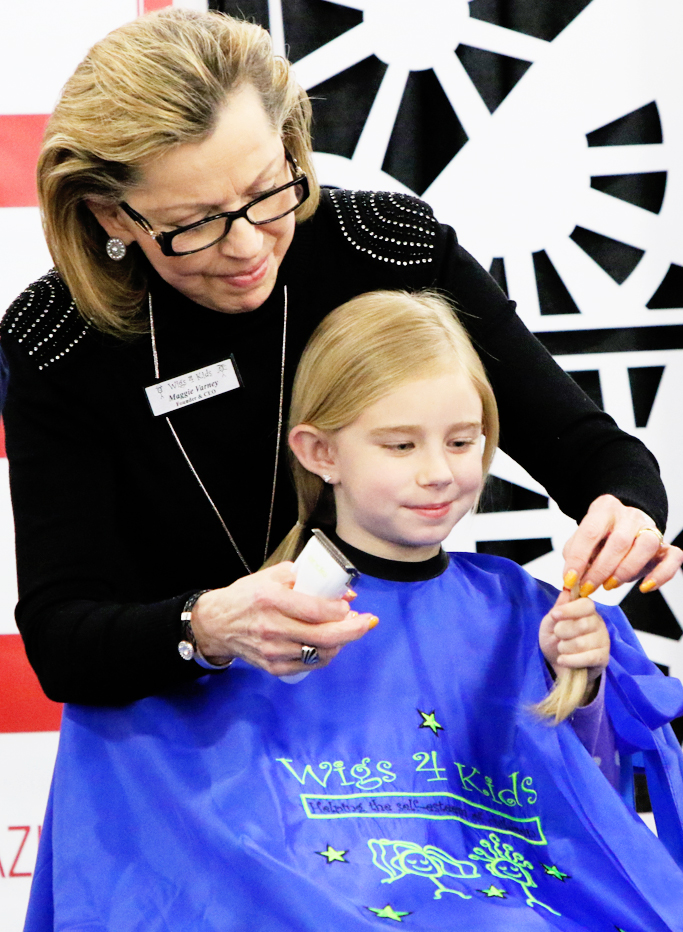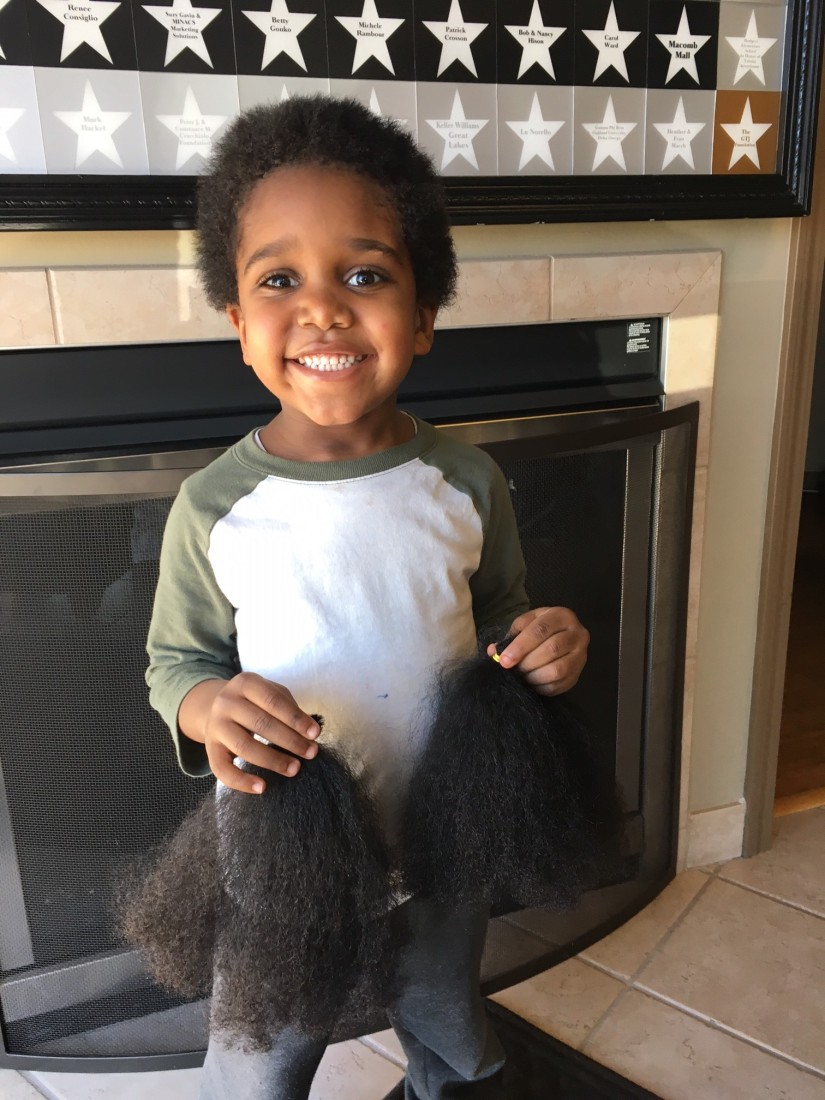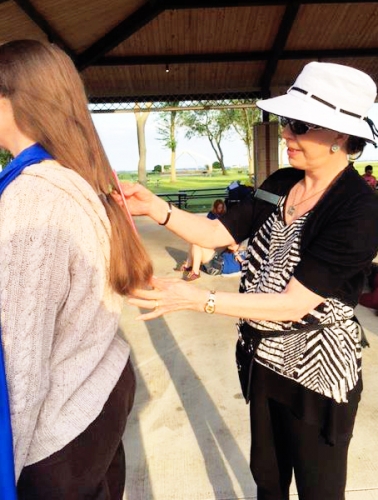 We request 10" minimum hair length although we will accept as short as 7 inches to make a boy's wig or a short wig for a girl (from top of ponytail to end).
Hair needs to be clean, and thoroughly dry. Please bundle hair in a ponytail or braid before having it cut. After securing the hair, have it cut 1 inch ABOVE the rubber band to keep the strands bundled together - this is inclusive of the 10 inches. Hair may be cut or buzzed depending on your preferred style.
Layered hair is acceptable and may be divided into multiple ponytails and then cut.
Hair may not be colored or chemically treated within the last 2 years (including temporary color, stains, sun-in, henna, indigo, permanent color, highlights, perms or relaxers, etc). Hair should not be more than 10% gray.
You may pull curly hair straight to measure the minimum 10". It is not necessary to straighten it prior to donating.
We gratefully accept hair from all ages and all countries. The majority of our hair donations come from children helping other children.
Hair that was cut over a year ago or swept off the floor is not usable.
We accept NEW human or synthetic wigs or human extensions only.
PLEASE NOTE: You may go to any professional of your choice to cut your hair as long as the guidelines are followed.
Go Green Salon, located inside Maggie's Wigs 4 Kids of Michigan, offers a consultation, haircut & style for a fee to those wishing to donate their hair. 50% of the proceeds from the appointment goes back to our program. For more information, call 586-772-6656.
Package your clean, dry hair in a Ziploc baggie and enclose it with a copy of the hair donation form into an envelope. The hair can then be sent to: Maggie's Wigs 4 Kids of Michigan located at:
30130 Harper Avenue, St. Clair Shores, MI 48082.
---
We are accepting hair donations even during the COVID-19 pandemic. You are welcome to visit our Wellness Center in St. Clair Shores, MI to drop off your hair donation. We also have a convenient drop-box located at our front door for after hours use. If you live out of state, you are welcome to mail your hair.

Maggie's Wigs 4 Kids of Michigan helps children who struggle to deal with social acceptance caused by changes in their physical appearance. Thank you for considering donating your hair as we provide our services at no charge to the children and their families.
---
Tips When Preparing Your Hair for Donation
Condition your hair after each shampoo to keep hair healthy.
If working with styling tools, you can use a leave-in conditioner to help boost protection from heat damage. Also shop around for high quality dryers and styling tools.
Regular brushing improves hair health! Use a Wet Brush or comb on wet hair to gently detangle it after showering. Towel dry your hair before using a blow dryer to decrease thermal damage.
---
T-Shirts
Help spread the word about donating hair! Now you've made the decision to donate your own hair, why not promote your experience? You can further your support by purchasing a fun Maggie's Wigs 4 Kids of Michigan t-shirt when you send in your hair donation. Click the pictures below to view t-shirts up close. T-shirts can be ordered on our hair donation form.
*PLEASE NOTE: Children's t-shirt sizes run small – order one size up.*
(*If you're making a monetary gift along with your hair donation, you can note this on the hair donation form. You do not need to fill out a separate monetary donation sheet.)