Merchandise
The suggested donation for each of the items below approximates the retail value. All donations for promotional items will go directly to Maggie's Wigs 4 Kids of Michigan program to help the self-esteem of a child. Pay directly with Paypal which offers a secure and convenient transaction or contact us by phone at: 586-772-6656 to pay with Visa or Mastercard. Unfortunately, we cannot ship internationally at this time.
---
Charm Necklace - $15 donation + s/h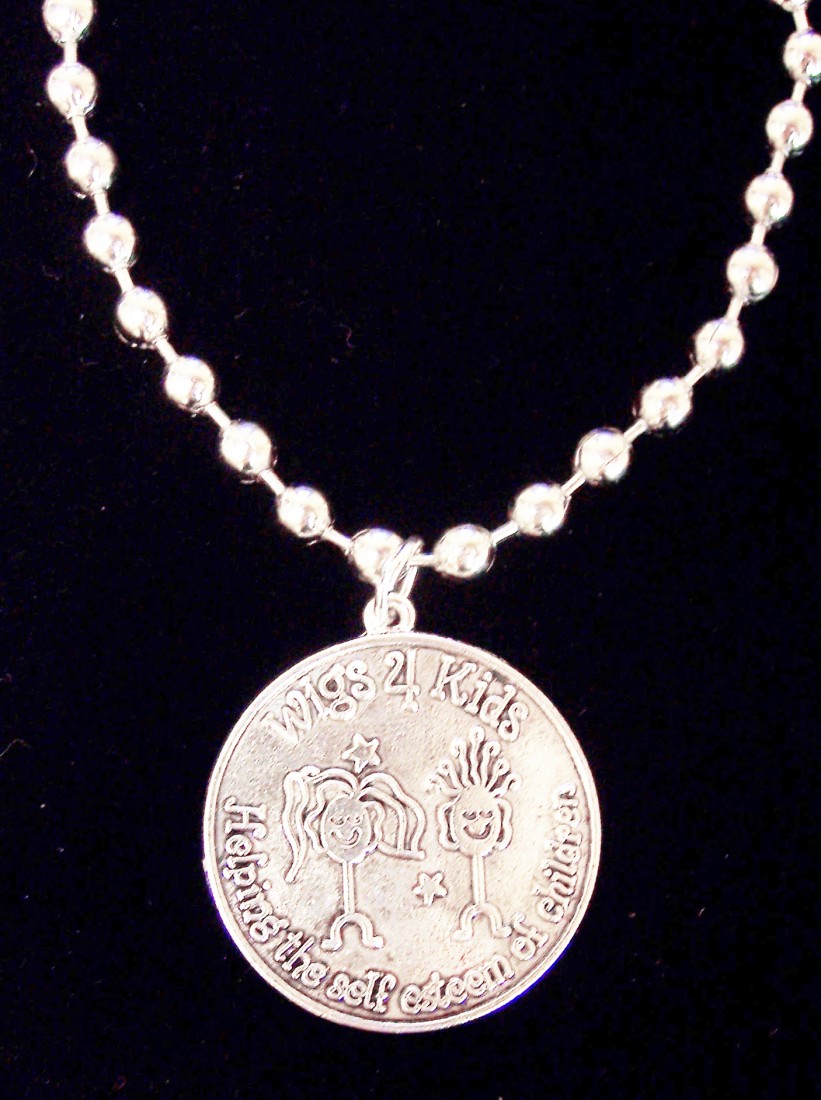 Wear your support for Maggie's Wigs 4 Kids of Michigan with our fashion charm necklace.
---
Maggie's Wigs 4 Kids of MI Masks: Youth $15.00 donation each or Adult $20.00 donation each + s/h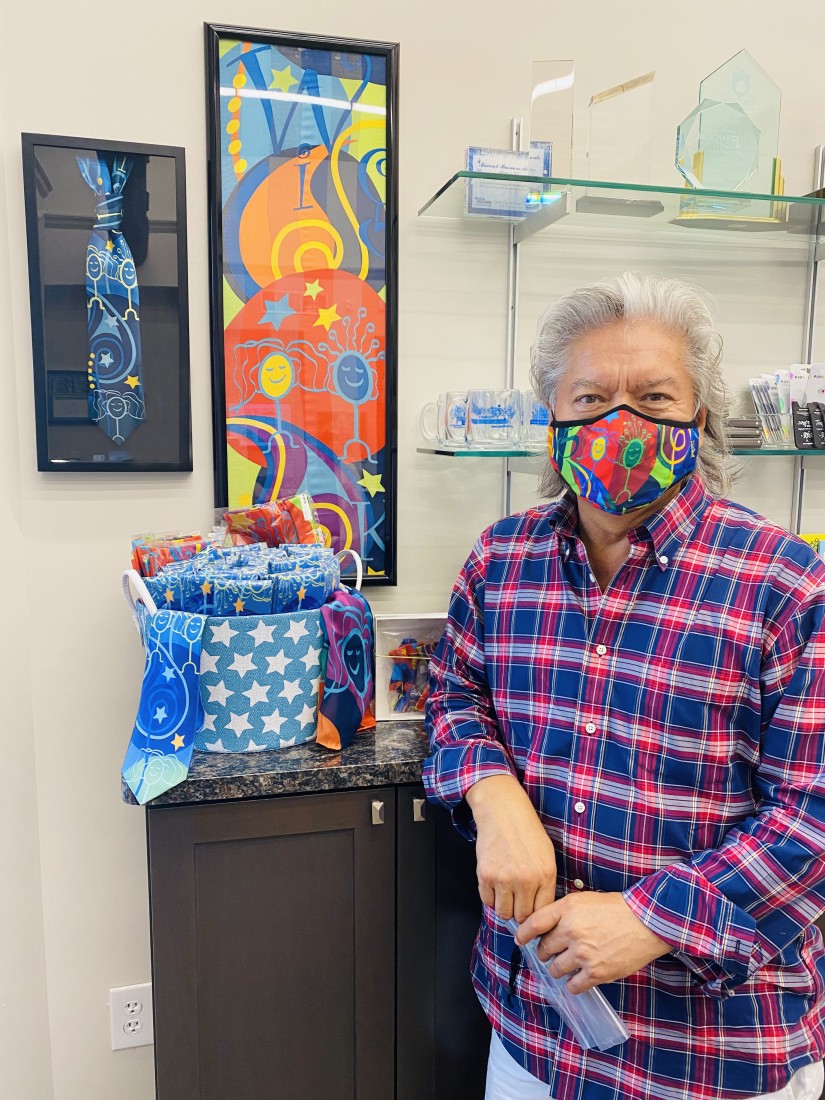 Masks are beautifully crafted by local & world-renowned artist Dominic Pangborn so you can stay safe and help a good cause at the same time. They feature our logo in bold, bright colors similar to our signature scarf, tie and bow-tie.
---
---