Wig Recipients
Interview with Colleen, Mother of W4K Recipient Reece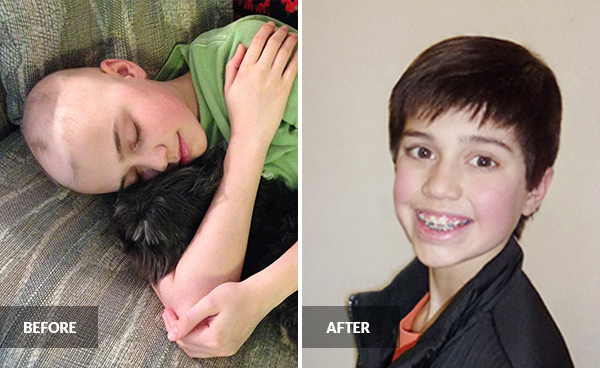 Colleen, as a parent, what has the Wigs 4 Kids program meant to you?
It's given me my son back! It's meant a LOT to me! Reece is joking, laughing, having fun and being himself again. When he was first diagnosed with alopecia, he became self-conscious and nervous as he had to style his hair to cover the spots of missing hair every morning. It was really hard to watch him go through this. He would worry if he was at school that if the wind blew or something else caused his hair to move, that the other students would realize he was different. He endured a lot of stress and anxiety during that time prior to learning about Wigs 4 Kids and receiving a wig.
Reece, how did you feel once you received a wig for the first time?
I wasn't used to it at first and I thought everyone was going to be weirded out by sudden change, but they weren't and that was awesome.
Colleen, can you please comment on the change you noticed in Reece at that time?
He was very grateful; as we all were, that he can go out and not worry about his spots. He was more confident and less worried…he started to regain his sense of self-esteem. The teachers even commented on him returning to school – that he was being like a kid and seemed more like himself again.
When he got his yearbook and saw the photos of himself before he received his wig, which he has now nicknamed George, he didn't like the photos without his wig! What an amazing gift the wig is and what a difference it makes! Reece has his life back and it's wonderful. It would be such a different life if we didn't have access to a resource like Wigs 4 Kids – I am so grateful every day. Reece is already so loving, gentle and kind – I feel his true spirit shows through again now that he has his wig.
Reece, what words of encouragement would you offer other children who are experiencing hair loss and thinking of getting a wig from Wigs 4 Kids?
It's worth it. Don't be scared of getting a wig and looking different the next day, when you didn't have hair before – your friends will be there no matter what for you.
Friendship is very important, isn't it? Isn't it nice to come to a place like Wigs 4 Kids where you can be with other children who have gone through this and enjoy social activities as well?
I am looking forward to the field trips and activities. It's a really good program.
Colleen, do you have any further thoughts you would like to share?
First off, we want to volunteer any time for Maggie – just keep us informed so we can help out for fundraisers, events, etc! If anyone would like to talk to Reece about what it's like to have hair loss – feel free to call and let us know. He would be happy to speak with other kids!
We are extremely grateful for everything Wigs 4 Kids has done and for doing it in such a wonderful, positive way. Mr. Corey, the Wigs 4 Kids social worker is amazing and Maggie the Founder & CEO is too! Everyone is so caring… and the wig makes the biggest difference!
There is nothing that compares to seeing your kid normal and the wig is quite normal-looking with real hair. Reece feels like everyone else now. Normalcy is awesome!
---
Meet more of our Wigs 4 Kids recipients!
With the permission of the children and their families, they have chosen to share their photos.
Shelby

Maggie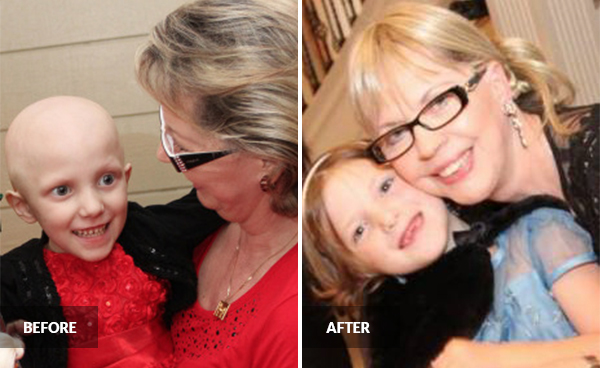 Jayden
Sara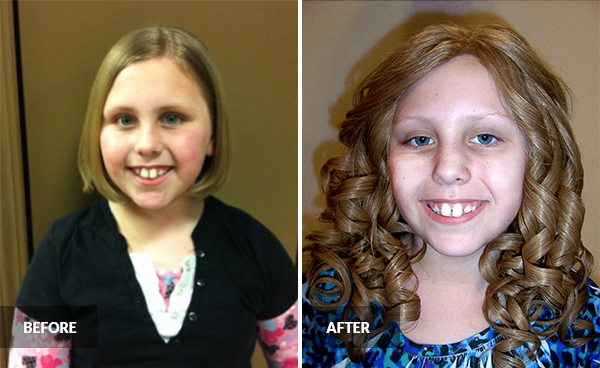 Ella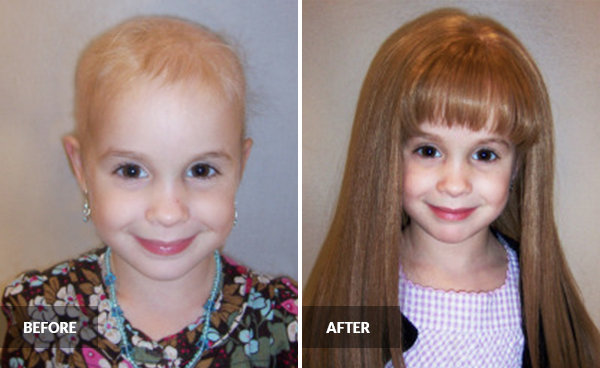 Adrianna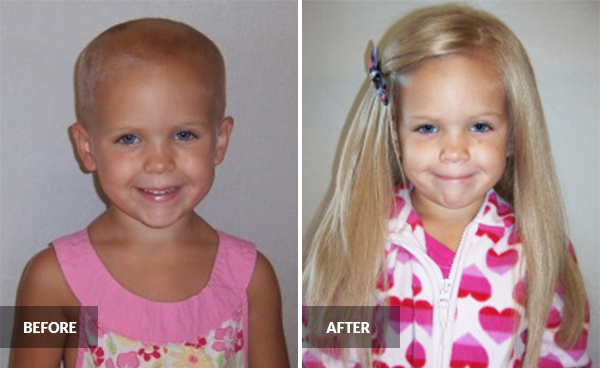 Zayna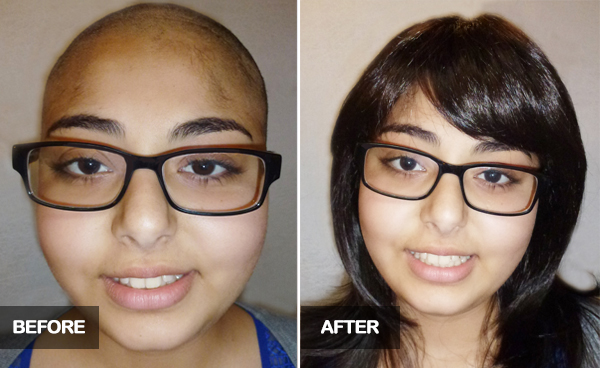 Olivia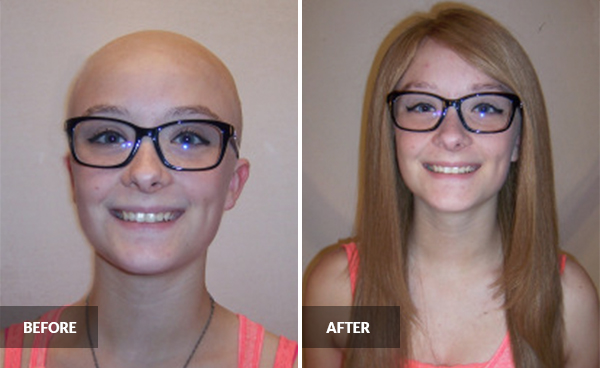 Lexi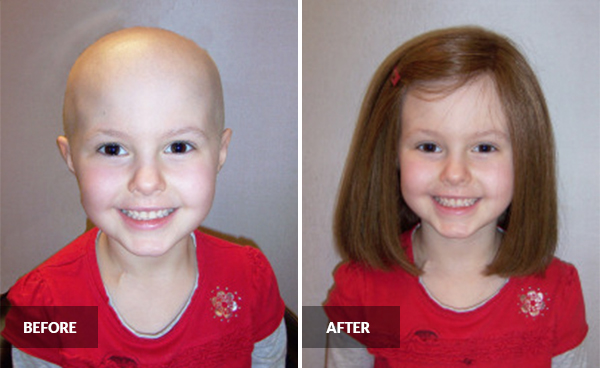 Laryssa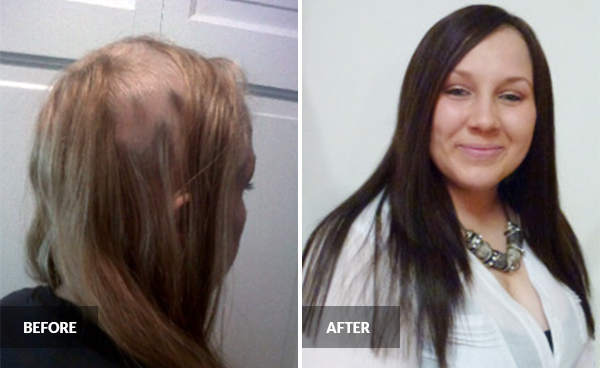 Alex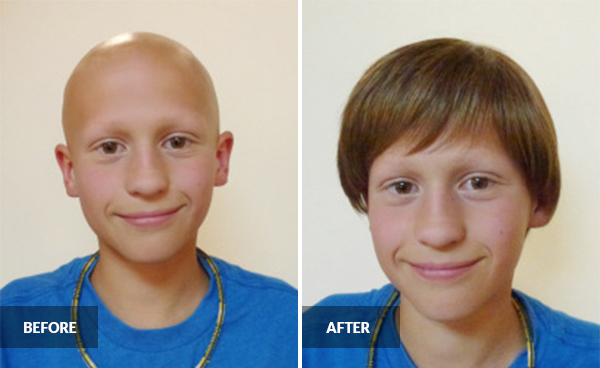 Amirah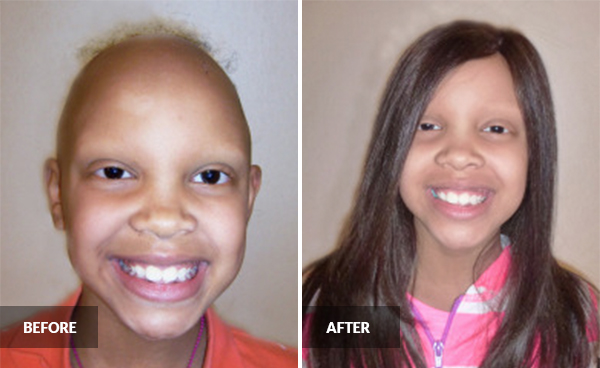 Jaeleen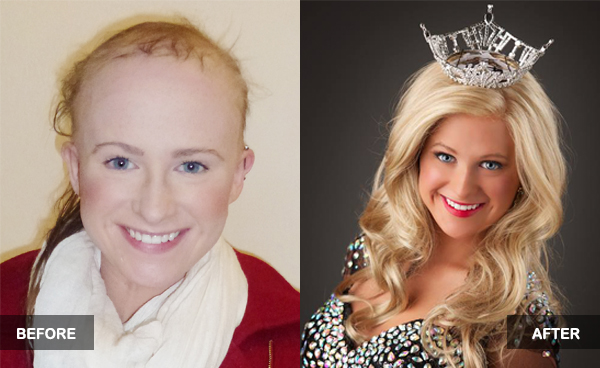 Layla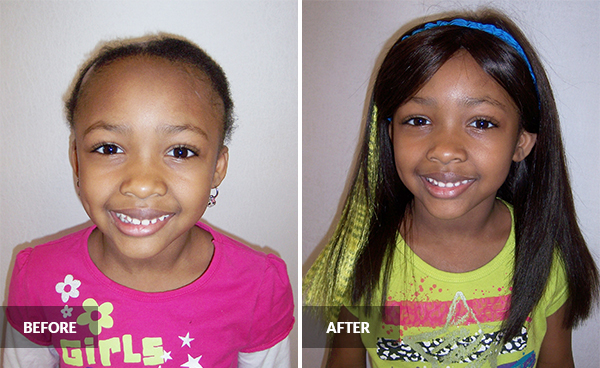 Amanda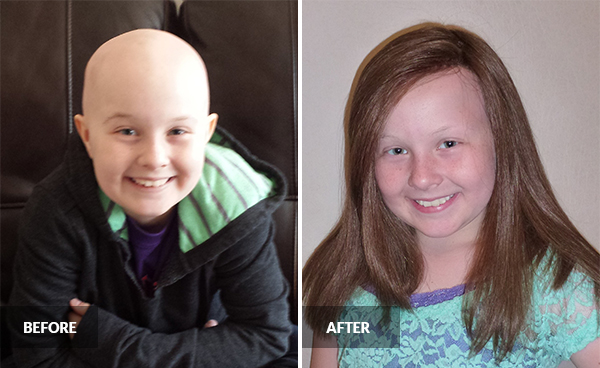 Kara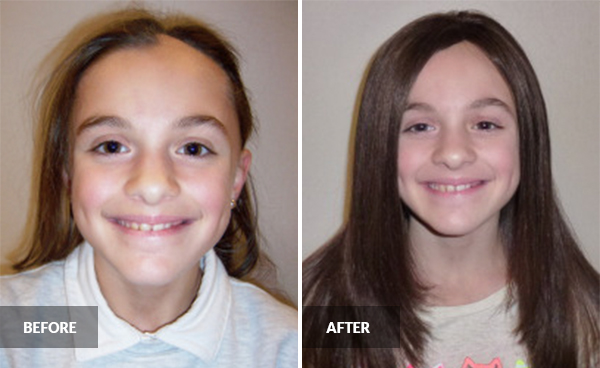 Gina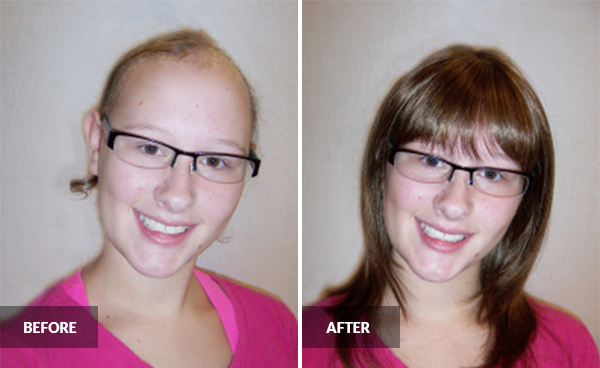 Evelyn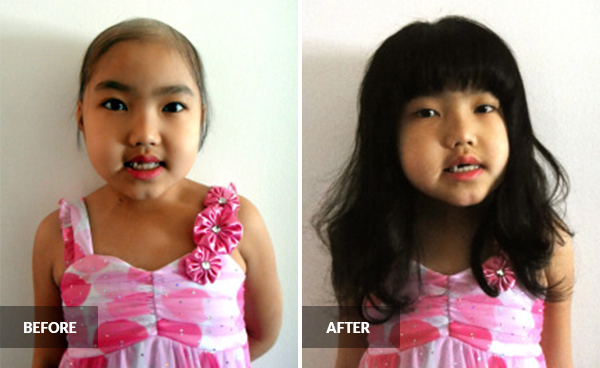 Lauryn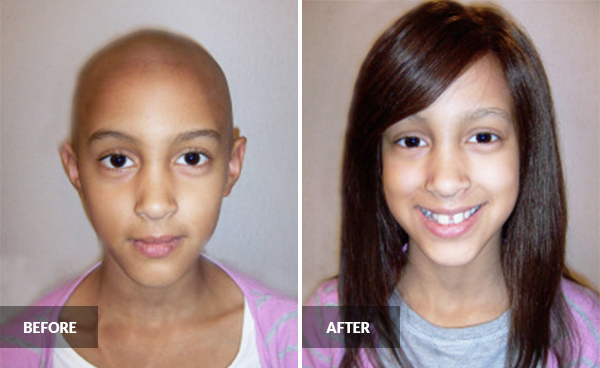 Kayla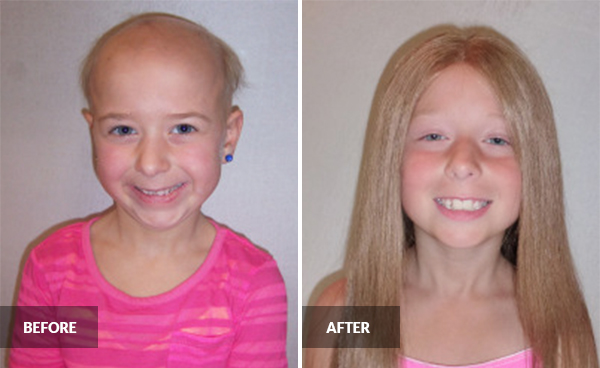 Lauren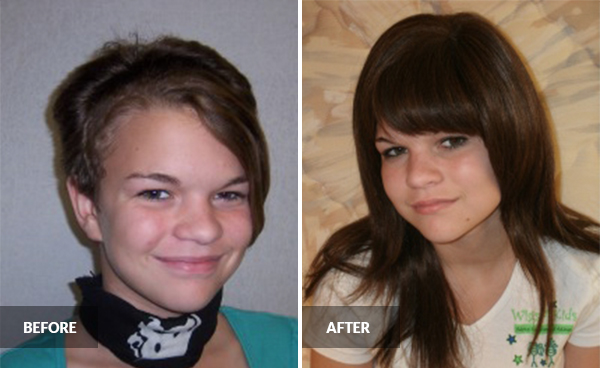 Aleena