Wig Recipients
Respectfully, please do not take photos of the children or stories from this web-page to protect their privacy.
---
Meet Chloe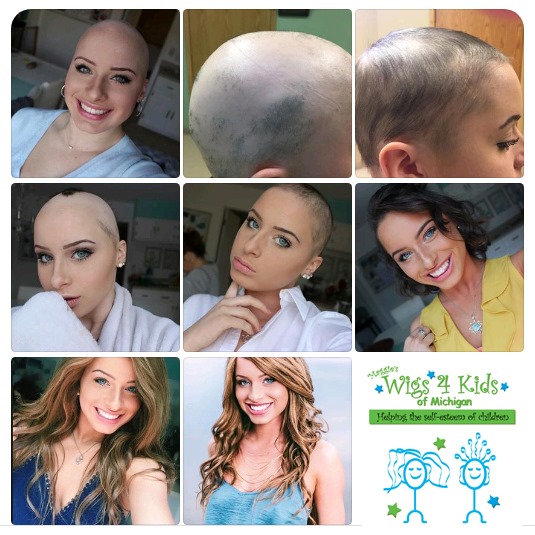 Our wig recipient Chloe has alopecia and first came to our program in 2016 to receive a wig & support services. She returned to Maggie's Wigs 4 Kids of Michigan to bring in hair donations from her cousins to be made into a new wig. We were so happy to see her again and talk about her journey.
---
Interview with Colleen, Mother of Wig Recipient Reece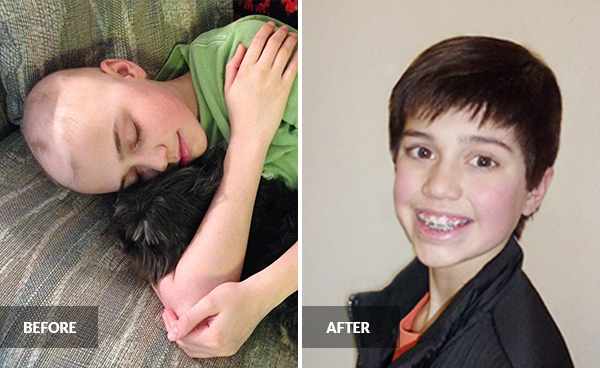 Colleen, as a parent, what has this program meant to you?
It's given me my son back! It's meant a LOT to me! Reece is joking, laughing, having fun and being himself again. When he was first diagnosed with alopecia, he became self-conscious and nervous as he had to style his hair to cover the spots of missing hair every morning. It was really hard to watch him go through this. He would worry if he was at school that if the wind blew or something else caused his hair to move, that the other students would realize he was different. He endured a lot of stress and anxiety during that time prior to learning about Maggie's Wigs 4 Kids of Michigan and receiving a wig.
Reece, how did you feel once you received a wig for the first time?
I wasn't used to it at first and I thought everyone was going to be weirded out by sudden change, but they weren't and that was awesome.
---
Meet more of our wig recipients!
With the permission of the children and their families, they have chosen to share their photos.