Dana's Story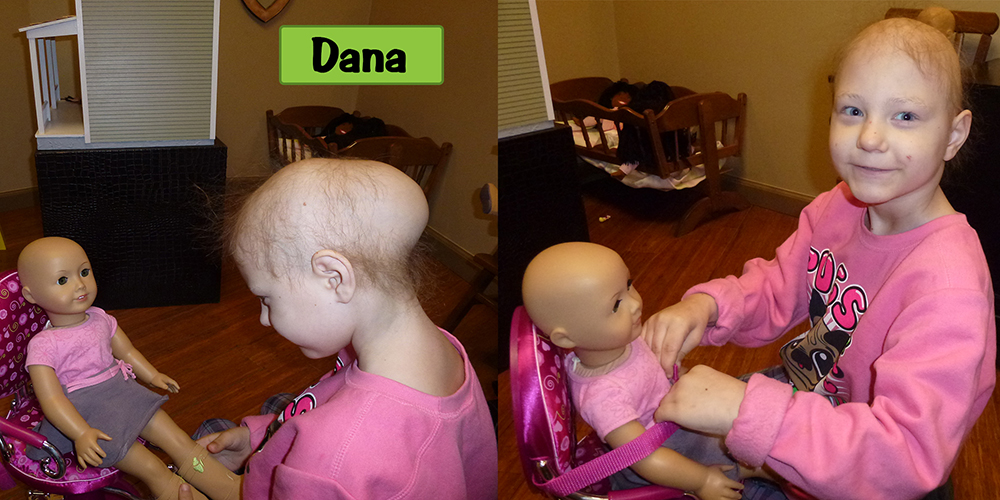 I would like you to meet Dana, one of our Wigs 4 Kids recipients. Dana is 11 years old, has brain cancer and had only a 20% chance of surviving. After many rounds of chemo, radiation and multiple surgeries, Dana is on the road to recovery. Throughout this grueling journey, Dana's simple request of her parents was to have hair again. She came to Wigs 4 Kids at the age of 9 and is one of the 2,500 Michigan children who have benefited from our program since we were founded in 2003. We know there are more children in need of Wigs 4 Kids and our goal is to double the amount of children we serve in a permanent brick-and-mortar Wellness Center. This would ensure that Wigs 4 Kids will always be available for children like Dana. We have launched a capital campaign to assist us in garnering support for this vision. Click here to learn more!
Supporting Local Families In Need
Did you know, Michigan insurance plans do not cover the cost of wigs for children?
Each wig retails between $2500-$3000 and costs Wigs 4 Kids about $800 and 16 hours of labor to provide. Thanks to our generous hair donors, we receive a medical discount from the manufacturer to create the wigs. At Wigs 4 Kids, no child is turned away and no family ever pays. Since 2003, thanks to the kindness & generosity of the community, Wigs 4 Kids has changed the lives of over 2,500 children in need.
Michigan House Bills 4718 & 4808
Join Wigs 4 Kids and State Representatives Sarah Roberts & Jon Hoadley as we fight for change.
Bills 4718 & 4808 have been presented to the House of Representatives and received bipartisan support. These bills would mandate insurance companies help cover the cost of a wig for Michigan children or teens just like any other prosthetic.
Sponsor a Child
Receive a Wig