17th Annual Virtual Gala
When:
09/25/2020 | 6:00 - 7:30 pm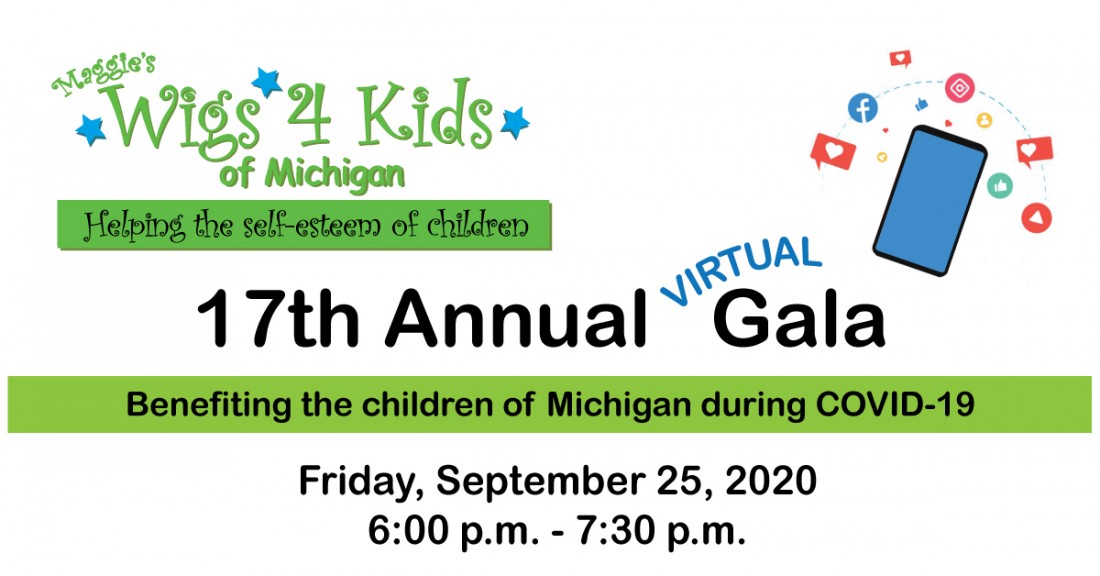 Our 17th Annual Gala is slated for Friday, September 25, 2020 from 6-7:30 p.m and due to the coronavirus pandemic, is now a virtual event that will be streamed live online.
This is Maggie's Wigs 4 Kids of Michigan's signature fundraiser of the year in celebration of the children.
BASKET RAFFLE
OUR BASKET RAFFLE IS NOW CLOSED - ALL TICKETS HAVE BEEN DROPPED INTO THE RAFFLE JARS AT OUR WELLNESS CENTER AND WINNERS WILL BE POSTED DURING OUR EVENT AND YOU'LL BE NOTIFIED IF YOU ARE A WINNER. PLEASE CALL 586-772-6656 ON MONDAY TO SCHEDULE AN APPOINTMENT TO PICK UP YOUR PRIZE.
---
GALA TICKETS:
$100 (per adult)
**Event Day Pricing**: Your ticket now will be 100% tax write-off. $50 will sponsor a princess tea party for our wig recipients in our Enchanted Tea Room (post-COVID) and the other $50 provides access to the event so you can still watch our programming for the evening and participate in other raffles. This ticket does not include our basket raffle and pre-gala raffle (now closed).
---